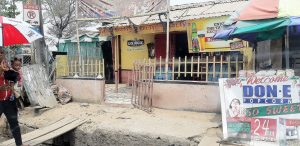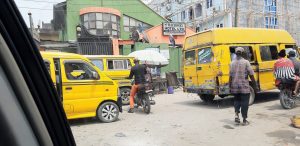 When we started the ONETRIBE FOUNDATION  project, one of our main goals was to support homeless children and to support children from very poor families in Nigeria with the sole purpose of providing food for these children. However, although poverty has proved to be a major problem in this country, education and the whole field of education are a more significant and much worse problem. Because lack of education directly causes and multiplies poverty.
Uneducated people find it very difficult to find a job, and in a country where jobs are not created, it is much more difficult for an uneducated person to get a job. That is why we joined the Zero Hunger program with the Education program as a program to support the education and development of youth and young people, which aims to educate not only children but also youth and young people to find meaning in their lives, know how to implement and support not only themselves but also their families.
This idea came about thanks to a person with whom I have been in close contact since the beginning of the foundation's operation and who has led me to this idea. To understand that you want to be educated, but you have nowhere was very difficult for me in the beginning and the information I learned was shocking to me. Ovovwero, or as it is famously called Dodo´z, has become our permanent member, colleague and supporter of the idea of ​​ONETRIBE FOUNDATION  not only in his country but also outside Nigeria.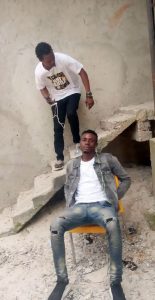 Exactly he and basically all his friends are representatives of the generation whose ambitions were dashed in the dysfunctional environment of the state of Nigeria.  Lots of dreams and no realization possibilities.  When I asked what his dream was, he said I would like to be a design engineer, have a contract and work for the state.
Nigerians are a very proud nation, despite the inhuman conditions in which they live, they are great patriots, sometimes I am completely out of it about how one can be proud of the country in such conditions. They love Nigeria. And they are not indifferent to the future of the country.  The question is, how do you study when you are not taken to school because they have no place?  What school do you want to go to if schools do not exist?  What next?
The numbers are alarming ……. just to give you an idea of ​​what we are talking about, almost one in four sub-Saharan people lives in Nigeria, which makes it the most populous country in Africa.  It is also the seventh most populous country in the world, which is constantly growing.  Of the estimated 42.5 million people since independence in 1960, Nigeria's population more than quadrupled in 2016 to 186,988 million (UN), currently estimated at 220 million.
The state significantly reduces public spending in the education sector from year to year, and this situation has exacerbated the already existing problems.  As in many other African countries, schools are charged, school uniforms and books are paid, tuition is paid.  Student protests and strikes have been shaking Nigerian universities for years and are a sign of a heavily underfunded education system at all levels down to higher education.
The austerity measures taken by the Nigerian government as a result of the crisis of several years are constantly reducing education budgets.  Students at many schools and public universities have seen an increase in tuition and a deterioration in basic infrastructure, including as basic as the lack of electricity and water supplies.  The crisis has also prevented scholarships for study abroad and limited international programs for students from Nigeria. Given the above, many students are forced to go abroad for education, of course, this is only possible in a very limited percentage of young people.
This is mainly due to the staggering and unsatisfied demand among Nigerians in high school and university age.  Nigeria's higher education sector is overwhelmed by strong population growth and significant "youth growth". Now beware, more than 60 per cent of the country's population is under the age of 24!  What is about 130 million people !!!  The development of the national education sector has failed in recent decades.  It is absolutely impossible to provide resources or places to meet the demand for studies.  What is the criminal offence of neglect of the child's upbringing in our country is a completely normal phenomenon there.  Children and young people do not go to school because they have no place.
A significant number of potential primary, secondary and tertiary students are distracted from the system.  About two-thirds of the applicants who passed the national entrance exam in 2015 could not find a place at the University of Nigeria ….. TWO THIRD, if we were to calculate it at 100 thousand students, then 60 thousand do not have the opportunity to study.
The crisis in this country is going through the whole economy, the public sphere, every sector of the economy, rising unemployment, poverty and the very bad political situation that culminated these days in protests by the people of Nigeria to finally express their dissatisfaction with the long and deteriorating situation in the country.  Unfortunately, we are witnessing brutal repression of protests by the state police, using inhuman repressive measures such as fire and firearms.  Many people die here every day with a brutal death.  The police monitor young people, lock you up in jail, check your cell phone on the street and return it to you only if you give them a bribe.  Corruption reigns at all levels.
When I sent Dodo's a package which was, of course, paid and not subject to customs duty, there were T-shirts of ONETRIBE FOUNDATION, he had to pay EUR 70 for that package.  When I asked him for what, he said he didn't know but he wanted the package, so he had to pay … Many makes the most money on poverty.  I firmly believe that one day this brutality and corruption will end and Nigeria will become the country that its people desire.  We´re crossing fingers and we believe that we will be able to implement our education assistance project and it´s closely linked clean environment program in this country as soon as possible.